Thrift Shop Locations
Come shop for great deals on quality clothing for the whole family. We also have shoes, books, small household items, and lots of other treasures to choose from. We're sure you'll find just what you're looking for!

309 Wilton Road
Farmington
Broadway
Farmington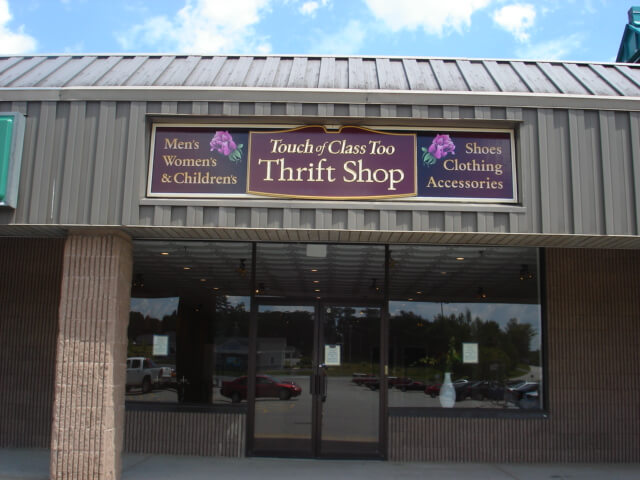 Jay Plaza Mall
Jay
Hours of Operation
All Stores
Open 7 days a week – 10 am to 5 pm
Donations
We accept donations of clean clothing at two locations:
309 Wilton Road in Farmington and
25 Jay Plaza Mall in Jay
For your convenience, there are two large bins behind the store at 309 Wilton Road, Farmington, and one in front of the store in Jay.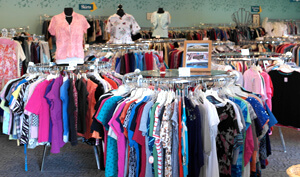 Please note: Due to the increasing volume of items that cannot be sold in the shops and staffing shortages, Touch of Class is requesting that only clean, lightly used clothing be dropped off in the donation bins and only during operating hours. Other donations, such as household items, may be brought to the shops and evaluated by staff. Items will only be considered during open hours and may not be left off at the shop.
Large bags are no longer accepted as staff cannot safely move the bags due to the weight. Clothes should be dropped off at the shops or donation bins in 13 gallon kitchen bags or smaller. Touch of class is requesting that no truck loads of donations be emptied in the bins or outside the stores. They will also no longer accept yard sale leftovers.
Touch of Class wishes to thank the community for their generous donations and continued support.
Work First at Work and in the Community